ST Cuthberts Croxteth
Park
everyone is welcome
St Cuthbert's Church is at the centre and heart of Croxteth Park housing estate, Liverpool, where we have been a Christian presence for more than 30 years. Aside from our Eucharistic services, before Covid -19 we offered many groups and activities during the week, including Brownies, Scouts, Spark youth group and Parent & Toddlers. (see our 'What's On' page for more information). This is a changed landscape for us all but we are still very active and hope to bring our groups back as soon as possible. At the moment our slimming world is back on a thursday and slowly our groups will return asap.
We take great pride in our strong relationship with our local school, Emmaus which is a Church of England and Catholic primary school, and our good working relationships with Croxteth Park Residents Association, Rhys Jones Centre, community police and other neighbourhood agencies.
​We join with them proudly, in serving this community.
Join us in our services which at the moment are 10:30 online via Youtube or 6pm in the evening at our Church on langley close but booking is essential via eventbrite.
We also hold Toodles@4 which is our online Toddler service which also has a whats app/messenger group so that the Children can see their work or even themselves on the tv!

A very warm welcome awaits you!
​
'
Anyone who welcomes you welcomes me,

and anyone who welcomes me welcomes the one who sent me.'

Matthew 10:40 HOST OF ANGELS With love from St Cuthberts
Watch out from Mid November for our Host of Angels. Take them home and decorate them for your tree or write a name on the back and place them on St cuthberts bushes at the front of church or on the Residents Association Christmas Tree as a prayer for a loved one. We hope you enjoy them- Take a pic when you find one and post with #comfortandjoy #Stcuthberts #Hostofangels
and share the love we have with all the community!
Our Angel scarecrow festival begins look out for the Angel Scarecrows across the estate bringing the message of Christmas They will be all out by 5th Dec when we hope to have a carol sing service at 5pm do come and join us if we are out of lockdown.
Christingles 3pm and 5pm
watch this space for more information coming soon on how to book via eventbrite.
We are collecting gifts to make up these special hampers for christmas for those who have had an especially tough year or have been struggling in some way. We find its a lovely way to let people know they are loved and cared for and certainly not forgotten! - We make Female, Male and Family boxes up. Items could be toiletries, fluffy slippers, Special foods, or small toys and activity packs. any thing that you would love to receive yourself. so please bring items in to church sundays 5-7pm clearly marked for hugs in boxes or even wrap up a shoe box or bigger and fill with items and we will do the rest. lets together let people know they are not alone.
A course that looks at Mental health in delpth. Running each week on a Wednesday evening at 6:30pm Via Zoom do please contact Rev Laura on 07780448274 for details Its especially important due to this time of covid-19 the course is suitable for beginners or people with advanced knowledge it can be done if you your self are struggling or it can be used to learn more about Mental health and how we in faith communities can change our practice to ensue we care for all. All welcome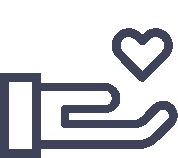 "Whoever is generous to the poor lends to the lord, and he will repay him for his deed."