ONE
BIG
FAMILY
St Cuthbert's Church is at the centre and heart of Croxteth Park housing estate, where we have been a Christian presence for more than 30 years. Aside from our Eucharistic services, before Covid -19, we offered many groups and activities during the week including Brownies, Scouts, Spark youth group, and Parent & Toddlers. This is a changing landscape for us all but we are still very active and hope to bring you more things as we slowly emerge from the pandemic.
At the moment we have found that we have offered things and sadly no-one came so the groups have closed. As a community do let us know what you would attend (not what you think you may do) so that we can look to offer it.
At the moment we have plenty on:-
Mondays in the main hall from 5:30 pm - Rainbows and Brownies. In the Community room (round the back we have the payback boys in the day then pilates in the evening (See events calender for times)
Tuesday 1st of the month is the local counsellors' surgery and the last Tuesday of the month is the Craftivism group.
Wednesday in main hall is Minis play stop a (mums and tots style group) and in the evening is Line Dancing and in the community room in the evening is pilates.
Thursday is Aplace2B our Wellbeing Cafe 11:30- 2 pm come and join our well-being cafe and have lunch for free and we have many activities if you wish to do them or you can simply sit and chat and catch up with friends old and new. Thursday evening is Beavers,cubs,scouts and in the community room Slimming World.
Friday in the community room is Pilates once more.
Saturday morning in the Community room we have Yoga. We also have a variety of events planned throughout the year and parties booked of course!
​
We are also an ECO church and have been awarded the Gold award. Climate change is important to us and we feel it's imperative that we care for God's creation in a proactive way encouraging our Parishioners to do the same. We have a craftivism group that meets once a month on a Tuesday at 7 pm that also looks at things we can do to raise awareness

​
We take great pride in our strong relationship with our local school, Emmaus which is a Church of England and Catholic primary school, and our good working relationships with Croxteth Park Residents Association, Rhys Jones Centre, community police, and other neighbourhood agencies.
​We join with them proudly, in serving this community.
Join us in our services which are 10 AM Holy Communion with Sunday School 4 pm Toodles@4 for 0-6yrs old and their adults. We also have Our 6 pm service of Holy Communion or Evening Prayer. At 5 pm we have FIKA church which is our brand new CAKE church where we look at those questions we may not feel we can ask in a church setting and seek to explore faith. Fika is a Swedish concept of coffee and cake and community so you cannot take Fika on your own at your desk, you must do it with others, even the mighty Volvo factory stops for Fika. We have done the same and invited God to be in the community that meets, so perhaps you have not been to church for a long time, perhaps you fell out with the church, or are seeking a spiritual life but not sure what. It could also be someone with faith who wishes to ask those questions we never seem to get round to asking. Whatever the reason a very warm welcome awaits you and lots of cake!
Anyone who welcomes you welcomes me,

and anyone who welcomes me welcomes the one who sent me.'

Matthew 10:40
UP and COMING EVENTS


FEB 19th
Community wellbeing day
MARCH 1st PANCAKE DAY
CELEBRATE with us and bring your children free for their Pancake bonanza! 3:30pm -5:30 pm (adults welcome too)
ARTISAN FAIR MArch 12th 12-4pm
The Next one is our Spring Artisan Fair see events page.
beautiful items from Local Traders which keeps the economy of Liverpool going and helps reduce Airmiles with lots of our traders being Eco friendly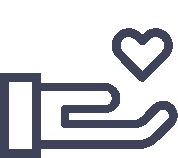 "Whoever is generous to the poor lends to the lord, and he will repay him for his deed."