ST Cuthberts Croxteth
Park
everyone is welcome
St Cuthbert's Church is at the centre and heart of Croxteth Park housing estate,where we have been a Christian presence for more than 30 years. Aside from our Eucharistic services, before Covid -19 we offered many groups and activities during the week including Brownies, Scouts, Spark youth group and Parent & Toddlers. (see our 'What's On' page for more information). This is a changed landscape for us all but we are still very active and hope to bring our groups back as soon as possible. At the moment our slimming world is back on a Thursday and slowly our groups will return asap. ,
We are also an ECO church and have been awarded a silver award. We are aiming for our Gold by the beginning of 2021 Climate change is important to us and we feel its imperative that we care for Gods vreation in a proactive way encouraging our Parishioners to do the same.

​
We take great pride in our strong relationship with our local school, Emmaus which is a Church of England and Catholic primary school, and our good working relationships with Croxteth Park Residents Association, Rhys Jones Centre, community police and other neighbourhood agencies.
​We join with them proudly, in serving this community.
Join us in our services which at the moment are 10:30 online via Youtube
OUR 6 pm service in the evening at our Church on Langley close is currently closed due to Lock down 3 and this decision will be reviewed following the Half term holiday. As usual when back in church booking is essential via Eventbrite.
We also hold Toodles@4 which is our online Toddler service which also has a whats app/messenger group so that the Children can see their work or even themselves on the tv!

A very warm welcome awaits you
Anyone who welcomes you welcomes me,

and anyone who welcomes me welcomes the one who sent me.'

Matthew 10:40
UP and COMING EVENTS
Thursday 28th Jan
The Wellbeing Journey
The Wellbeing Journey is a new series to help churches and communities address key challenges in these times. Local churches are in a unique place to lead communities on this holistic journey to improved physical, mental and spiritual wellbeing.
This 8-part video journey is a HOPE Together and Kingsgate collaboration with Waverley Abbey. The videos are presented by Simon Thomas (Prime Video Sport/ Sky Sports/ Blue Peter) and Joanna Adeyinka-Burford (BBC, Channel 5, Nickelodeon), with contributions from leading experts in different fields.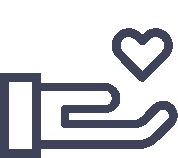 "Whoever is generous to the poor lends to the lord, and he will repay him for his deed."